A Parent's Guide To Choosing An Enrichment Centre In Singapore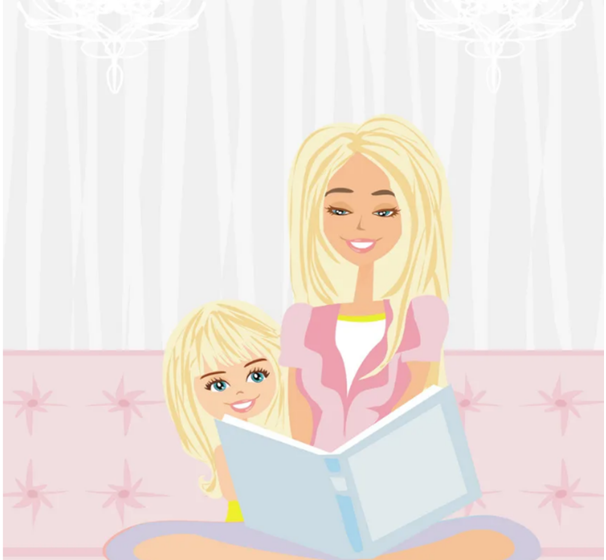 Every parent dreams of building and putting their kids in environments that would positively affect their development. Mums and dads like you try their best to keep their little ones away from activities and content that would physically, mentally, or emotionally harm your child. You provide them with their primary needs, such as nourishing food, loving and accepting shelter, and comfortable clothes that allow them to thrive in this world. You also take them to regular checkups to ensure that they are in the best shape possible. But did you know that preschool enrichment classes could assist the development of your young one?
The subjects and values taught at your kid's tuition centre in Singapore can shape the beliefs and characteristics that will affect their thoughts and decisions in the future. These disciplines and attributes will also teach them about their surroundings and everyone living in it. But almost every parent knows that tuition classes do not always work. Sometimes, children feel stressed and pressured about taking them. Moreover, not all educational facilities in the city possess the necessary credentials to assist your child's learning and development.
Because of the prevalence of ineffective tuition classes, the best education experts established an enrichment centre in Singapore that focuses on creating a pleasing learning environment for kids. Educators in this facility spend time researching the best ways to help young pupils discover and understand themselves, their abilities, and their surroundings. But how are lessons from an enrichment centre different from classes offered in other academic establishments?
What Are Enrichment Classes?
According to Education Destination Malaysia, an enrichment centre combines enjoyable activities and academic lessons to help children learn about the world around them. Pupils in enrichment schools do not spend their class hours sitting on their chairs and staring intently at blackboards. Their teachers develop exciting exercises that encourage young learners to move, poke around, and use various tools to learn about a specific topic.
If you visit a tuition centre in Singapore that offers preschool enrichment classes, you will see students using paint, blocks, and other objects to learn about a concept or an idea. Their teachers also encourage them to talk to their classmates and work with them to understand their lessons better. Educators of enrichment classes do their best to keep their students engaged and prevent them from getting bored. They keep their pupil's interests in mind and use them to make activities that would catch their attention and interest.
The Role Of Enrichment Classes In Your Child's Development
Unlike traditional ways of teaching, an enrichment centre employs creative methods that keep students interested in educational topics. Their teachers utilise fun activities to introduce a concept to their pupils and test their learnings. They use music to teach ideas or provide phonics classes in Singapore to teach kids about language. Additionally, they use psychological techniques to learn how they can present a specific concept to a young learner.
But with the number of educational facilities that utilise various teaching methods, why should parents like you choose a tuition centre that offers preschool enrichment classes? What can your child get from attending such lessons? Scroll through to learn about the benefits your little one can get from attending classes at an enrichment centre in Singapore:
Allow Your Kid To Enjoy While Learning
Encourage Socialisation And Teamwork
Inspire Creativity
Help Your Child Study Ahead
Address Your Youngster's Learning Difficulties

Top Tips For Choosing An Enrichment Centre
Now that you are familiar with the perks of signing your child up for preschool enrichment classes, you must be keen on enrolling them in a programme. But before doing so, remember that the tuition centre you choose has a significant effect on your kid's learning experience. The competence of their educators and their curriculum will dictate the results of their classes. You should find an education facility with the most skilled and reliable teachers that could educate your child using an enjoyable yet appropriate method.
To help with your search for the ideal enrichment centre in Singapore, here are a few tips to follow:
Learn About Enrichment Programmes. Before looking for a tuition centre in Singapore, learn what enrichment classes are and how they could assist your child and their development.
Check Your Facility Options. There are numerous tuition centre options available in the city and you should take your time learning about them before choosing one for your kid. See if they offer high-quality enrichment classes, and check if they have skilled instructors.
Look For Certifications. Before signing your child up for preschool enrichment classes, check the credentials of your chosen facility to see if they are licensed to offer educational lessons.
Consider The Teacher's Character And Teaching Methods. Their teaching skills will affect the quality of the lessons they share with their pupils. If they received appropriate education and training, you could guarantee that they are capable of teaching preschool, primary, or secondary enrichment classes.
Ask About Their Fees. The ideal enrichment centre in Singapore does not overcharge parents for their lessons. Their classes will cost you money, but you should not break your bank by sending your child to their facility.
Read Parent Testimonials. These reviews will tell you about the reputation of your chosen tuition centre. Through these testimonials, you will learn about the capabilities of your preferred institution in assisting the development of your child.
Searching for the ideal enrichment centre for your child is challenging. Since you only want the best for them, it is only natural for you to scrutinise every academic institution you encounter until you find a facility that would unlock the potential of your young one. You can feel stressed when looking for such a tuition centre, but you could always refer to the tips above to help with your search.
If you think your little one could benefit from preschool, primary, or secondary enrichment classes, you could sign them up for a few sessions at I Love Learning Achievement Centre. Visit their website below to learn more about their programmes.