MBA vs MMS: Detailed Comparison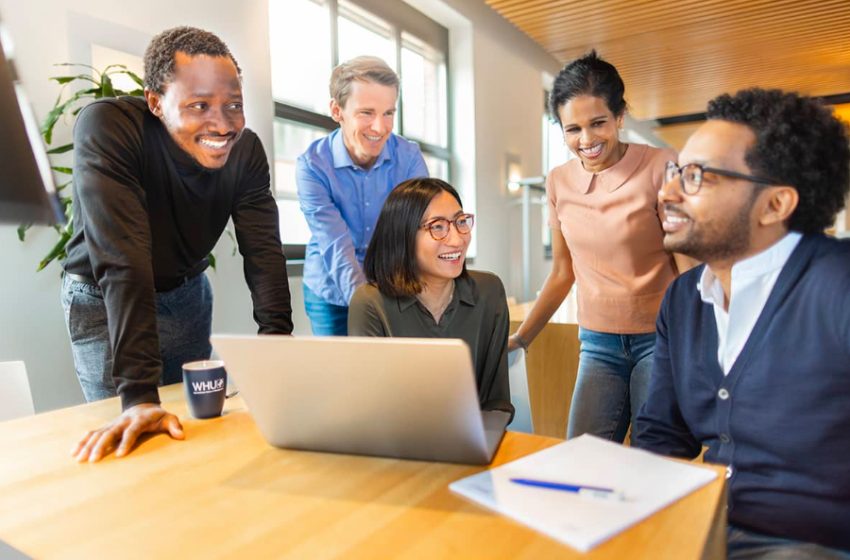 Are you confused about MBA vs MMS programmes for you? Which is best for you? We understand that it is not a decision that you make every day! But Don't worry; we've got you covered. 
We are here to help you choose. Covering every aspect, whether it's in regards to in-depth course curriculum, eligibility, fees, and placement. 
Ready? So let's get started.
MMS vs MBA: What is the difference?
MBA, or Master of Business Administration, is a postgraduate program for students pursuing a career in business management. Anyone with a bachelor's degree in any stream can join an MBA programme. It is usually the next step for the students of the BBA program (the undergraduate curriculum, which is based on the fundamentals of business administration). 
MMS, or Master of Management Studies, is a postgraduate with a specialisation in management studies. It is more inclined to academics than MBA, which is a professional course.  Most bachelor's courses offer management studies as a very little part of their curriculum. 
MBA and MMS both are 2-year long courses. 
MMS Course vs MBA Programme: Scope
MBA is pursued by both professionals and students. A considerable number of professionals get an MBA after working for a few years to brush up on their industry knowledge. It helps them gain a competitive edge beyond others, making way for more responsibilities, promotions, and higher pay. Also, a few of the MBA courses require work experience. 
MMS is usually pursued by graduates who do not hold any job experience and want to strengthen their academic base. The MMS programme encourages people to hold critical thinking ability so they create a better understanding of management. 
MBA, being a professional course, offers better placement opportunities and salary packages.
MMS Degree vs  MBA: Practical & Theoretical Balance
MBA course holds a healthy balance of theory and practical at an advanced level. Students pursuing MBA degrees may face issues tackling the curriculum if they lack basic analytical knowledge.
MMS programmes, on the other hand, provide practical knowledge but emphasise more on theory. As mentioned earlier, it is designed for students who do not carry any knowledge concerning management and are starting from scratch.
MBA Vs MMS Course: Eligibility
MBA colleges in India take admission based on the national, state, or university-level entrance exams like CAT, MAT, XAT, CMAT, NMAT, MAH CET, etc. The admission to MMS courses is also similar, and top colleges consider the national-level entrance scores. 
Since both the courses — MBA and MMS — are PG programmes, candidates must complete their graduation before applying for admission to MBA or MMS programmes. If you are preparing for admission to MBA or MMS, it is recommended that you try to maintain at least 50% in aggregate in your UG score. 
MBA vs MMS Course: Specialisations
MBA Course
MBA offers several specialisations
MBA in Finance

MBA in Human Resource Management

MBA in Business Analytics

MBA in Data Analytics

MBA in Operations

MBA in Digital Marketing

MBA in Entrepreneurship

MBA in Strategy

MBA in International Business

MBA in Risk Management
MMS Course
MMS course offers the following specialisations-
MMS in Finance

MMS in Human Resources

MMS in Sales and Marketing

MMS in Business Analytics

MMS in Operations

MMS in Information Technology and Systems

MMS in Healthcare
Types of Courses in MBA Programme & MMS Programme
Candidates can pursue MBA programmes in the following models.
1-year full MBA

2-year full MBA

Online MBA

Part-time MBA, and 

Executive MBA 
Candidates can pursue a 2-year full MMS degree in regular education mode. Some institutions may also offer online MMS degree programmes. To know more about such institutions, you can sign up with Sunstone, a leading education service provider. There are 50+ Sunstone campuses in India that offer 100% placement assistance.
MBA vs MMS: Course Fees
The course fees for the MBA course are relatively high compared to the MMS programme. MMS course fee, on the other hand, is more economical. The course fees for MMS start at ₹1 lakh to ₹10 lakhs. Whereas the course fees for MBA usually start at ₹3 lakhs to ₹20 lakhs depending on the college you get in.
To Conclude
MBA is a professional course, and pursuing it from top institutions opens the way for lucrative packages. It also helps to create opportunities for working overseas, as MBA degrees have recognition all over the world. On the other hand, MMS programmes offer more in-depth knowledge of marketing studies. 
FAQ
Is MMS better than MBA?
From a general perspective, an MBA course holds the upper hand if we take into account the quality of the degree. The MBA degree is more relevant for working professionals than for graduate students. But if you are a student without job experience and want to explore management, then MMS is a good option.
Which has more scope: MBA or MMS?
MBA is a professional degree which means it offers better job opportunities than an MMS degree. Further, it is the best option for working professionals to increase their knowledge and get a competitive edge in the relevant industry. 
Is MMS a good degree?
Yes, MMS is a good degree and has its advantages like affordability with a good return on investment. Candidates pursuing an MMS degree do not require prior knowledge related to marketing studies.